For the 2013 Louisville Show, we plan to do more profit building MONEY TREE SEMINARS.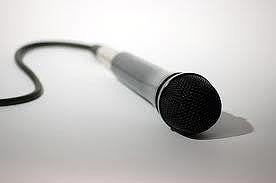 We will repeat the popular finance seminars that will showcase the latest and greatest third party lending that the Industry has to offer! We will provide community finance panels  which will give those looking to buy or refinance a MHC a forum to not only hear the top lenders but also to ask questions.
We will also do a presentation on Money Tree marketing and sales systems geared for the 21st century home buying customers. Learn proven ways to attract and sell more customers, using on and off line systems that work when applied in manufactured home retail centers and communities. We also plan forums where retailers and communities can discuss hot topics, with a panel of experts to facilitate discussion and answer questions. This year, MHI's new Chairman and CEO will be in attendance and are offering a special presentation to all show attendees. You can meet these and other movers and shakers in the industry up close and personal! We are also exploring other business building topics that we will announce in the days ahead.
12.18.2012 UPDATE on Money Tree Seminars!  Click on this link and scroll to 'page 2' of the PDF.
Build Your Business and Protect and Grow your Profits  with The Money Tree Seminars/Workshops and Panel Discussions:
1) Get the Best Third Party Manufactured Home Loans & Financing Available! CFPB and Dodd-Frank mean changes. So learn what's available TODAY to sell more manufactured homes at your retail center, community or development! The top manufactured home retail lenders will present their best programs in this fast paced workshop. Specialty lenders also plan to attend. Get the financing you need to sell more homes! Questions and answers with these leading lenders will follow.
2) Can You Profit from the sale of your competitor's homes? Yes You Can! At this all new presentation, Profit from Competition through Cooperation and get more Qualified Customers! Presented by Dan Rinzema and L. A. 'Tony' Kovach.
3) Get the Best Manufactured Home Community Financing and Refi Options Available Today! Big name commercial manufactured housing community lenders and community specialty mortgage brokers are planning to share their best programs available to finance or refinance your manufactured home community! Questions and answers will follow their brief presentations.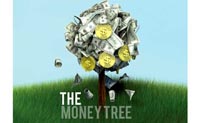 4) Manufacturer's Panel Presentation. Manufactured and modular home builders are able to build hundreds of different styles and models of homes. Even with the biggest indoor home show in North America, there are naturally only so many homes we can show at the event. In a fast paced presentation by HUD and Modular builders exhibiting at Louisville, see what more they can do, and then get a chance to ask your questions LIVE from factory representatives!
5) Ask the Experts! Legal, loss mitigation, Sales, Marketing, Business Management, Installation experts panel discussion. You have problems and questions, right? Bring them to the first Ask The Experts forum!
6) Meet the Movers and Shakers! MHI's New Chairman and President along with the National Communities Council Jenny Hodge are scheduled to attend, meet with and address attendees. Major company owners executives and state association executives are planning to be in Louisville. This is unparallelled access for most industry members to meet, talk to industry leaders, network with and make deals.
7) See the Latest New Products from Top Suppliers! Sometimes even little things can set you apart from your competition! Two of the top industry after market suppliers Blevins and Style Crest will be presenting some of the newest products and concepts you can then sell to retail and community customers.
8) MHC Brokers and Buyers Forum. This will be a panel of brokers and community buyers that is bound to attract community owners from far and wide. For Communities large, medium or small, brokers will share a fast paced forum that will present available opportunities. You will also have a chance to meet with companies keen on buying communities, maybe yours too! Questions and answers will follow the presentations.
Notice: This is a preliminary line up and is subject to change. These will be firmed up with more details, dates and times in November 2012.
12.18.2012 UPDATE on Money Tree Seminars!  Click on this link and scroll to 'page 2' of the PDF.
To see photos from last year's seminars, click here.
Register Now