The 2014 Louisville Manufactured Home Show is the perfect opportunity for ManufacturedHomes.com to showcase our products to a mass audience of industry professionals including retailers, manufacturers, community operators, associations, and suppliers. With 48 homes on display from 22 different manufacturers and over 40 suppliers, the show management has done a spectacular job of ensuring the event's success.
The Louisville Show Team – in conjunction with MHProNews.com – have put together two days of thought-provoking, educational seminars and discussion panels that address many key topics facing the manufactured home industry. ManufacturedHomes.com is thrilled to have the ability to collaborate with its peers on the key topics affecting our industry.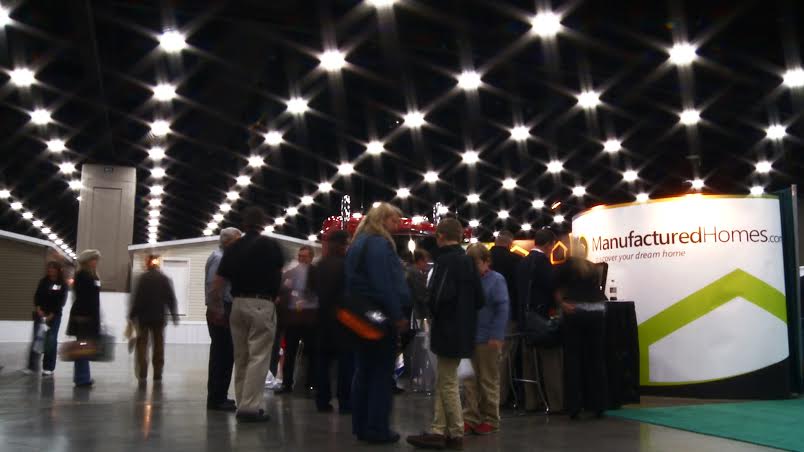 Jason Brady, VP of Marketing for ManufacturedHomes.com said, "The Louisville Manufactured Housing Show is the largest of its kind – if you are an industry professional, this is one event you absolutely cannot miss. The Midwest Manufactured Housing Association, along with members of MHI, MHARR, and other state associations flock by the thousands every year. ManufacturedHomes.com is pleased to attend and to do its part in the pre-show promotional effort with MHProNews.com."
Brad Nelms, COO states, "The networking, deal-making, and business-building opportunities are simply amazing at Louisville. I, and 2400-3000 other industry pros, are very excited to go back this year."
Our main focus at ManufacturedHomes.com is to elevate the manufacturer's brand with digital content delivered through a friendly and inviting user experience to prospective consumers using the latest technology.
We assist manufacturers in creating professional marketing collaterals such as videos and photos to deliver their message to a previously untapped consumer base via ManufacturedHomes.com. Our mission is to assist manufacturers with delivering their message to an audience that previously may not have considered manufactured housing.
We have even gone a step further by developing easy-to-use software that helps retailers communicate and follow up with potential prospects, organize their business processes, and manage inventory.
Our proprietary manufactured home management tools thereby increase their conversion ratio and profits, while continuously promoting their brand. Customers and clients, whether potential, existing, or long-standing, are the core of our business. Our job is to work with each client in the most efficient way possible. Every single interaction – every purchase, every correspondence, every new lead – should be logged and available to view at any time, and our system does just that.
<
We firmly believe there is a huge segment of home buyers that would consider a manufactured home over a traditional site built home.  By simplifying the purchasing experience and providing quality, brand-positive marketing materials, ManufacturedHomes.com makes this not only possible, but affordable.