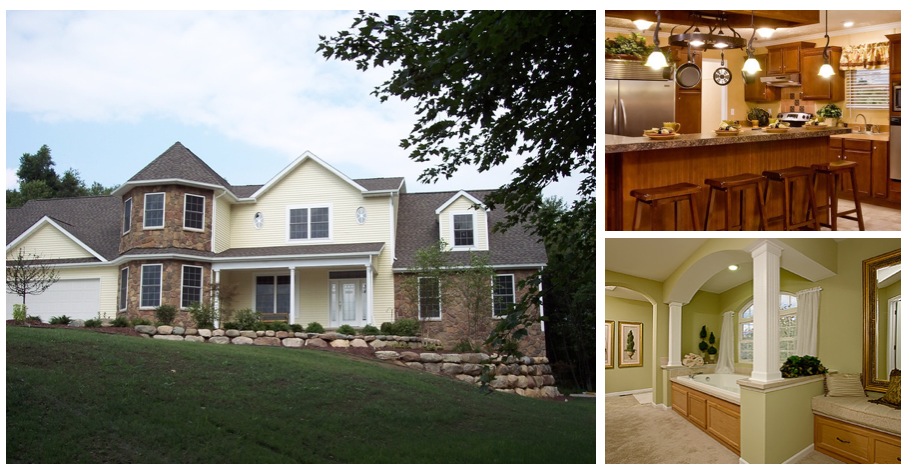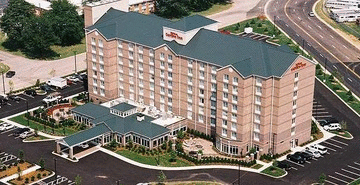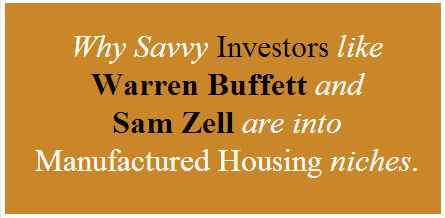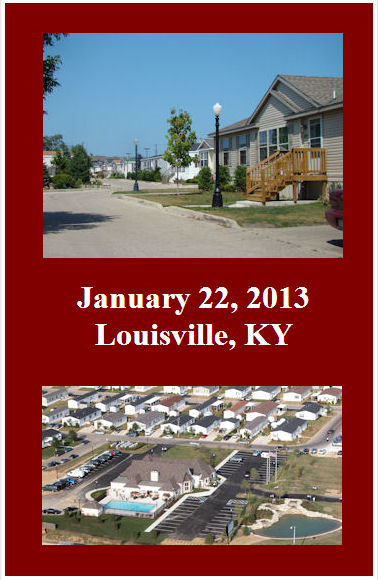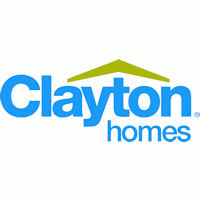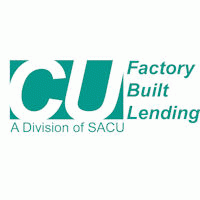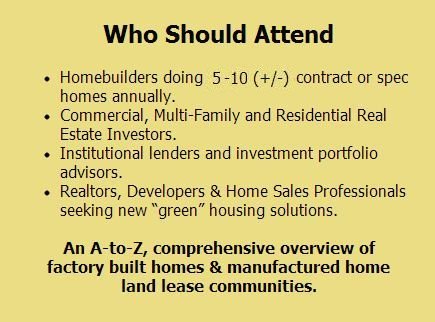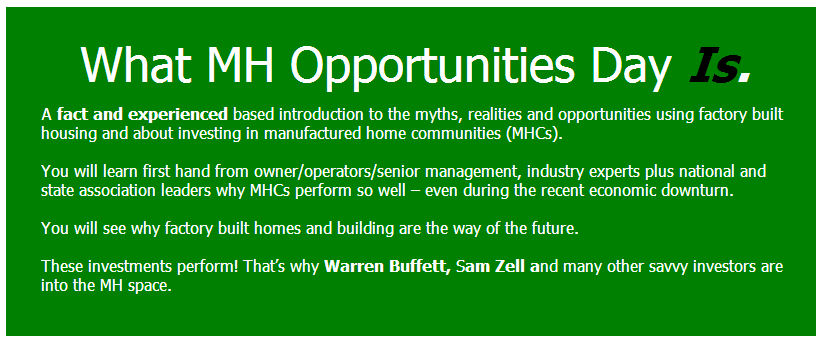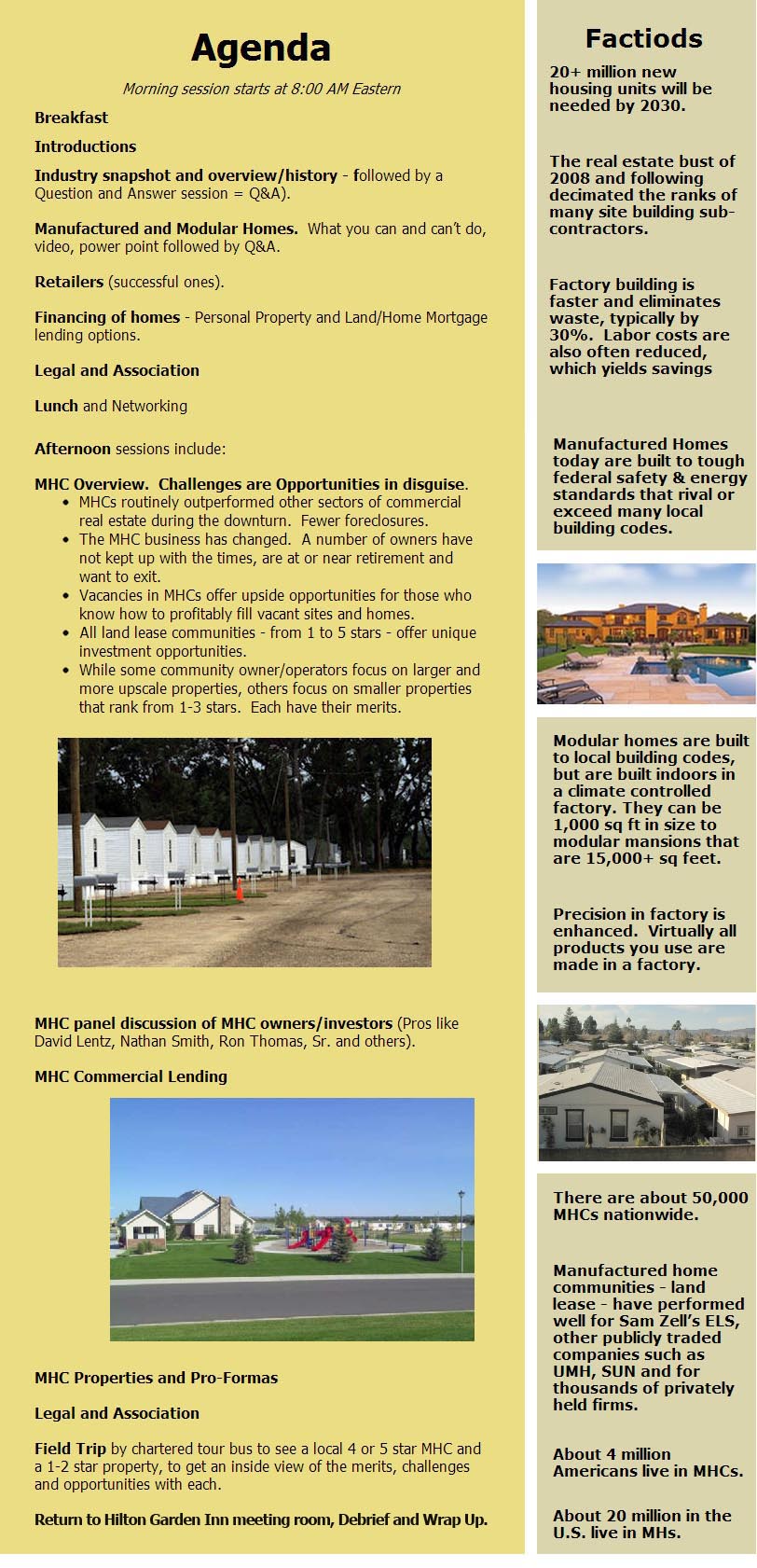 Silver Sponsors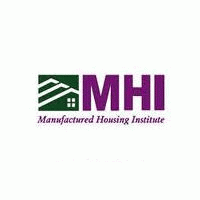 Bronze Sponsors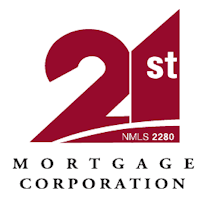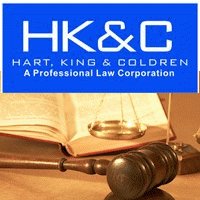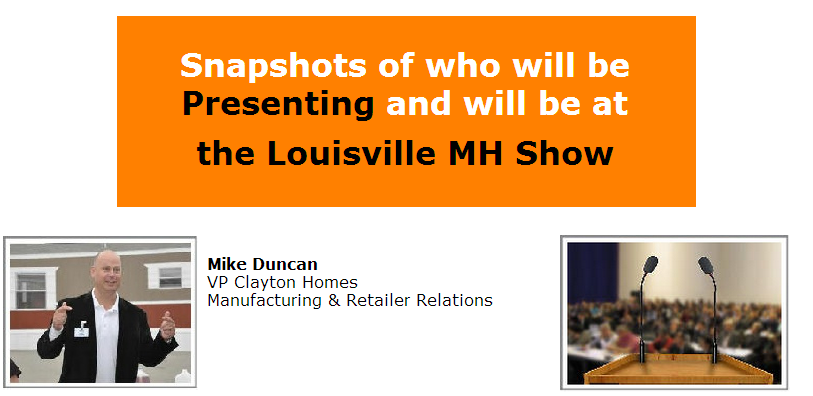 Don Glissen, Jr.
CEO Triad Financial
Chairman, Manufactured Housing Institute (MHI)

David Lentz
Green Courte Partners, CEO American Land Lease.
Chairman, National Communities Council (NCC)

Dick Ernst
Financial Marketing Associates
Consultant to CU Factory Built Lending

Robert Coldren, JD
HK&C Law

Barry Noffsinger
Sales and Marketing Manager
CU Factory Built Lending

Ryan Howerton
Sr Business Development Manager
21st Mortgage

Todd Fletcher
Co-Founder
ARA National Manufactured Housing Group

L.A. "Tony" Kovach
MHProNews.com
MHC-MD.com

Nathan Smith
SSK Communities
Treasurer, MHI

Dick Jennison
CEO, Manufactured Housing Institute (MHI)

Jenny Hodge
Executive Director, National Communities Council (NCC)
DJ Pendleton, JD
Executive Director, Tx MHA
Chairman, MHEC

Matt Kerlin
Marketing Manager
21st Mortgage

Lance Hull
CASH Community Director
21st Mortgage

Lisa Tyler, MBA
Walden University
Planning a doctoral dissertation on manufactured housing
INTRO Event Location:
Hilton Garden Inn, near the KEC's gate 4 
Address: 2735 Crittenden Drive, Louisville, KY 40209
Next Steps:
There will be a limit of 50 total attendees for this event, so each attendee has ample access to ask engage, questions and get one-on-one feedback from the professionals, experts and others from the factory built home industry who may participate.
Introduction to Manufactured Home Opportunity Day attendees will also get a Special Guest Pass to see the Louisville Manufactured Housing Show, where 39 new manufactured and/or modular homes are scheduled to be on display.  There will be some 80 other exhibits, plus the popular Money Tree seminars, and plenty of networking opportunities.
In 2012, over 1,500 manufactured housing owners, management and professionals were at the Louisville Show.  This is the largest all-indoor event of its kind in the U.S.!
Thoughts of the Chairman
"The future is never very clear…Uncertainty actually is the friend of the buyer of long term values."  – Warren Buffett
"I will tell you the secret of getting rich…You try to be greedy when others are fearful, and you try to be very fearful when others are greedy."  – Warren Buffett.
Actions speak louder than words.  Warren Buffett, Sam Zell and others have invested
Event completed!  Look for Testimonials from Attendees.
Notice: This event is intended solely for those types professionals noted above involved in housing, lending, and investments.  This event is not intended for the public at large.  Event Management reserves the right to refund the money and not admit anyone that does not fall into the categories noted.
Information about this special event is deemed reliable at the time it was published.  Speaker line up is subject to change without notice or liability. User assumes all liability. Copyright 2012 © Lifestyle Factory Homes, LLC. All rights reserved.