Betty Whittaker, Executive Director of the Kentucky Manufactured Housing Institute (KMHI), and Richard "Dick" Jennison, President and CEO of the Manufactured Housing Institute (MHI) have announced a joint mixer to be held Wednesday evening at the Crown Plaza Hotel for attendees of the 2014 Louisville Show.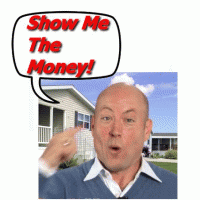 Nathan Smith, of SSK Communities, Chairman of MHI and very active in the KMHI and other Midwest Manufactured Housing Federation state associations, plans to be there too.
From some of the biggest movers and shakers in the industry, to the front line owners, rank and file, all are invited and hundreds will be there for this free event to all Louisville Show attendees. Register for the Show. Get your badge, and please come to the joint KMHI-MHI Mixer. You are welcome!